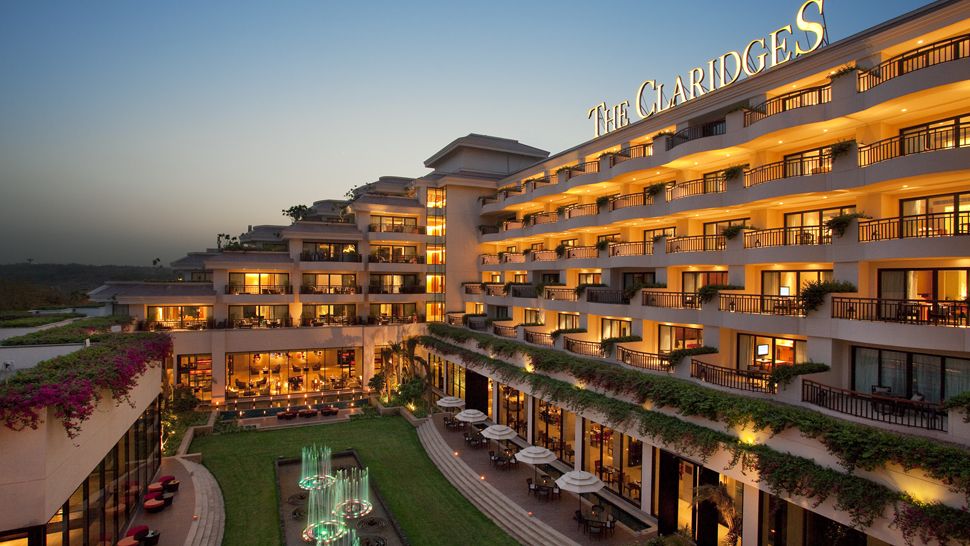 Delhi, the capital territory of India is the second most populated city of India. The city is bordered by four states: Haryana, Rajasthan, Uttar Pradesh and Punjab that have a strong influence on the lifestyle of Delhi. Delhi, present day capital of India is the largest commercial centre of Northern India. The fashion, handloom, IT sector, electronic and textile industries are responsible for contributing in Delhi's economy.
Old Delhi that was once the capital of Islamic India now seems more like a maze of narrow lanes surrounded by havelis and mosques. In contrast, New Delhi is developed by the British Raj and is composed of tree-lined avenues and government constructed dwellings.
The importance of this city lies in its rich culture and glorious past. In Delhi, you will unearth its enchanting ancient monuments and architectures, interesting museums and art galleries, amazing eating places and bustling markets.
Delhi is a cosmopolitan city where people are open to new ideas and life style. People from all parts of the country come to live here and celebrate all the major festival of India. Unity in Diversity can be observed in this city during social and cultural gatherings. Each of the festivals is celebrated with same enthusiasm and vigor.
Delhi's has an extreme climate. It is very hot in summers (April – July) and cold in winter (December – January). During summers, one must take proper precautions to avoid the heat. Whereas in winters, one must keep himself warm to protect from the intense cold.
However, if you wish to visit this lively city, the best time to visit is from October to March when the weather is best. Delhi can be enjoyed during these months.
Once you have decided to visit this incredible city, you must check out the hotels. The hospitality sector of Delhi houses both the luxury hotel as well as the budget hotels. Here is a list of luxury 5 star hotels in Delhi.
The Ashok
The Ashok, the foremost of city's 5 star hotels has visitors from all over the world. Located in Chanakyapuri, the hotel is well-connected to the rest of the city. This luxurious hotel provides all the world-class amenities for their guests.
The Claridges
Located on the Aurangazeb Road, the hotel is in close proximity to the historical landmarks of the city. The Claridges gratifies the leisure and the business travelers. The hotel provides all the contemporary amenities featuring their luxurious rooms and an amicable staff.

The Hyatt Regency
This 5 star hotel caters luxurious accommodation to the luxurious travelers. Located in Bhikaji Cama Place, the hotel is in close proximity to the airport, railway station and other places of interest. The hotel includes all the contemporary amenities including amazing restaurants, swimming pools, salon, spa and fitness center etc.
Coming to the capital city, you will be able to enjoy the amazing hospitality services by these 5 star hotels.
For further knowledge or to reserve rooms, you can visit their website.